Workshops & Events
Balance, Vision & the Fear of Falling 
(El Cerrito)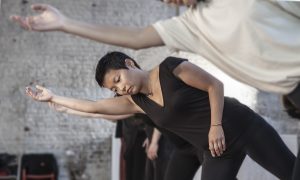 SATURDAYS: (Beginning July 2017)
This class will explore how to improve balance, prevent falls, and reduce the fear of falling. The 'feeling' of falling, the effect of gravity pulling us towards the earth, can be thrilling, freeing, awakening. Children enjoy rocking and swinging, people ride roller coasters and ski down mountains. It can also be terrifying and threatening.
Staying balanced while we walk, work and play is an automatic and never-ending process. It can become less accurate and slower because of aging, poor fitness, injury, or disease. The fear of falling affects confidence and activity level, which further increases the risk of falling. The good news is with practice, you can improve your balance, even if you are aging, have had hip or knee surgery, Parkinson's, or other neurological conditions.
Wake up your feet as balance sensors
Increase core strength & flexibility
Discover how your vision and inner ear affect balance
Practice walking as a free-flowing balance exercise
Learn how to protect yourself if you do fall
Mind Body Dojo is a large beautiful studio completely covered with Judo mats for your comfort and safety. This class can give you the knowledge and tools to improve balance, feel more confident, and become more active.
ERNIE ADAMS has over 20-years' experience specializing in balance, walking, and injury prevention, and works in many different settings, including physical therapy clinics, Kaiser hospitals, and has a private practice in El Cerrito, CA. He is a Guild Certified Feldenkrais® Practitioner and a Pilates Instructor, with an extensive background as a professional dancer.
Walking for Fun & Fitness in Tilden Park
Saturday or Sunday, 2-hour small group workshop (3-5 participants), $95. Preregistration Required. Day/Time TBA
Learn how to walk easier, improve balance, and get training in how to use trekking poles for fitness and safety. 
PREREQUISITE: Able walk unassisted on gentle hills for 1.5 miles. Trekking poles can be provided.
PREREGISTRATION REQUIRED:
ONLINE: See PayPal/Credit Card Button below
CHECK: Send $95 check pay to Ernie Adams, 1164 Solano Ave., Box 164, Albany CA 94706.
INFORMATION: 510-619-9223 · · www.bodyinaction.com/classes