CLASSES
USER FRIENDLY PILATES 
(Kensington) 
TUESDAYS: 6:15-7:15 pm, Mixed-levels/Mats Provided (Bring a mat if possible)
2/10-3/31, Eight Classes, *$100, $15 Drop-in (Note: Series cost reduced if you missed the first class)
Discover how to increase core strength and spinal flexibility with the proper awareness and mental focus to get stronger without getting hurt. User Friendly Pilates integrates Pilates with elements of  Yoga, Feldenkrais® Somatic Education, and Dance, to energize your core and protect your spine. It can also help you learn to move more gracefully, improve posture, flexibility, coordination and balance.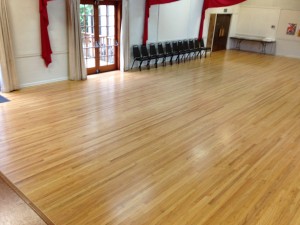 Arlington Community Church-Social Hall (1900 square feet)
*$25 DISCOUNT if you bring a family member, or NEW student.($175 for two). 
*Series cost can be prorated (-$12 @ class) if you know in advance you will miss a class. No prorated fees or refunds for any other reasons, except serious illness or family emergencies.
REGISTRATION:
ONLINE (Recommended): Use PayPal link below (Credit Cards/no extra fees!). Online Registration reduces administrative time and hassle.
MAIL: Send Check payable to Ernie Adams, 1164 Solano Ave., Box 164, Albany, CA 94706.
DROP-IN: (cash/check only-no credit cards processed at class location).


Arlington Community Church (Social Hall-Downstairs)
52 Arlington Avenue
Kensington, CA 94707

NOTE: Arlington Community Church is on Arlington Avenue, west of the library, near the blinking yellow intersection light. There is parking on the street, and across the street at a parking lot adjacent to the Library. It is easy to get to from North Berkeley, Albany, and El Cerrito.  Arlington Avenue can be easily accessed  by going up Marin St., Moeser, or Sunset Dr: MAP/LOCATION

Information: 510-619-9223 (Ernie) •  

PILATES MOVING ANATOMY: A Guide to Mat Work & Core Stability

FRIDAYS: 11:30 am-12:30 pm, 3/13-4/24 (no class 4/3),  SIX CLASSES + One Private Session, *$195

Develop "inner body knowledge" about the structure, function and power of Pilates mat exercises. Discover the awareness and mental focus to get stronger without getting hurt, and investigate the key Pilates' principles of breath, concentration, center, control, precision & flow. Short videos of material covered in class is included at no extra coast. Experience in Pilates or Yoga Required, or permission from instructor.

Required Reading: "Pilates Anatomy", by Rael Isacowitz & Karen Clippinger (you do not have to read the books before the class).

PREREGISTRATION REQUIRED: 510-619-9223. Experience in Pilates or Yoga required, or permission of instructor. Call if you have questions about your ability to participate.
Send check pay to Ernie Adams, 1164 Solano Ave., Box 164, Albany, CA 94706, or use PayPal/Credit Card Button Below.
*$20 DISCOUNT if you bring a family member, or a NEW student! Series cost can be prorated (-$20 @ class) if you know in advance you will miss a class. No prorated fees or refunds for any other reasons, except serious illness or emergencies.

Jazzercise El Cerrito
10837 San Pablo Ave.
El Cerrito, CA 94530

INFORMATION: 510-619-9223 (Ernie) •  

USER FRIENDLY PILATES

(Albany)

WEDNESDAYS: 5:45-6:45 pm, Mixed-levels/Mats Provided (If possible, bring your own mat)
*3/4-4/22, Eight Classes, $100 residents/$110 non-residents.

Discover how to increase core strength and spinal flexibility with the proper awareness and mental focus to get stronger without getting hurt. User Friendly Pilates integrates Pilates with elements of  Yoga, Feldenkrais® Somatic Education, and Dance, to energize your core and protect your spine. It can also help you learn to move more gracefully, improve posture, flexibility, coordination and balance.
*If you have to miss a class for vacation, illness, or family emergency, they can be made up at my Tuesday Kensington class (see info above).

REGISTRATION: Credit Card: (510) 524-9283, or register at the center.
LOCATION: Albany Community Center (Hall), 1249 Marin Ave.(at Masonic)
INFORMATION: 510-619-9223 (Ernie Adams) • 

FELDENKRAIS SOMATIC EDUCATION

®

 Classes, Events & Special Offers: